The best guest house in Noakhali
The warmth of our hospitality, the combination of good food, comfortable surroundings and friendly helpful service with the facility of high-speed internet access will ensure that you leave with memories of a stay which has both relaxed and rejuvenated your spirit.
Equipped with all modern state of art amenities and facilities in Noakhali.
perfect venue for wedding, family gathering, and any type of corporate events with up to 500 guests
Customers Satisfaction
NGH's renowned luxury has attracted numerous heads of states, business leaders, famous travelers, celebrities from around the world since its inception. They constantly leave positive and encouraging remarks about NGH. We are most honoured to share with you the testimonials received from our exceptional clients.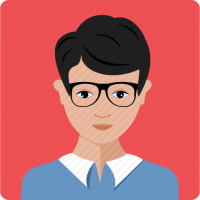 This guest house was amazing! I had no idea what I would find as an American staying here in Noakhali but I was so impressed. The rooms are clean and nice. The staff is hospitable and helpful. It feels very secure and safe putting my mind at ease. This has been such a treat to […] We were welcomed like family and treated like kings and queens. Coming from America, I did not know what to expect. Nice Guest House exceeded my expectations by providing the best service, accommodations and impressive knowledge of the area. It felt at home there after just three nights. 10/10 would recommend. I hope to have […]
Luke Harwerth, Kansas City, Missouri I stayed in this hotel for an official visit to Noakhali. They many varieties of rooms depending on you requirements between ~USD 25 to ~USD 100. Excellent property considering you need a place in Noakhali for staying. They provide complementary breakfast. Their other foods during lunch and dinner are also good considering the local taste. […]
Ruhul Moula, Dhaka, Bangladesh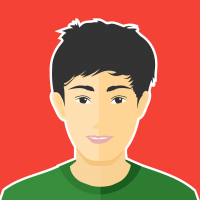 The first time for me to stay in BnB and it was not bad. Booked was made my colleague, checking in very quick. The room is tidy and clean, the temperature is fine. How they arranged my breakfasting for Ramadan was really good. Food is also ok, served by their very friendly staffs.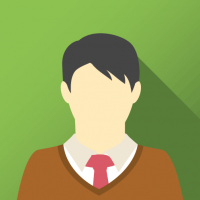 On the positive side, I had a spacious room which was clean and staff was helpful. The bed and pillows were very hard but that is common in Bangladesh. On the negative side, the public areas in the guest house were rather dirty. There is major construction underway and the hotel staff do not bother […]
Hanna H, Montreal, Canada
over my journey to nijhum deap(Island), I took night stay to for a break. It was a nice experience. The rooms were nice and the restaurant was also awesome. Foods are fresh. Especially the rui fish curry was excellent. The environment is also good. You can access free wifi also. I would recommend this guest […]
Salahuddin Shuvro, Tennessee, Nashville
Experience & Indulge in Activities
Our blissful atmosphere, attentive service, facilities and the combination of tradition, hospitality and the elegance of simplicity is the answer to your dream holidas
Free Wi-Fi
24 hours of free wifi internet service. Free PC + internet in the lobby. B/W and Color Print facility.
Laundry Service
We offer a service were we take clothes away wash and iron them in a minimum charge.
Meeting and Events
Nice Guest House is a perfect venue for various types of meetings, conferences, family gatherings, and other similar activities.
Car Parking
We have a large car parking area for guests.
Restaurants
Dolna Food Heaven: This multi-cuisine restaurant has expert chefs offering Continental, Thai, Chinese, Indian and Bangladeshi cuisine.
Local Attractions
Discover the best attractions in Noakhali including Nijhum Dwip, Musapur Closer, NSTU, Forest, Hatiya etc.
Photo Gallery
Maecenas sed diam eget risus varius blandit sit amr. Maescenas sed diam eget risus varius blandit sit amet non magna.
Contact Us
Get In Touch With Us
For Bookings:
+8801821-159478, +8801711-781340

Nice Guest House
Uzzalpur, Maijdee Court, Sadar
Noakhali, Bangladesh.
niceguesthouse.th@gmail.com contact@niceguesthouse.info